BOPP Slitter Rewinder Machine

We manufacture all types of BOPP (Duct & Mask) Tapes Slitter Rewinder Machine.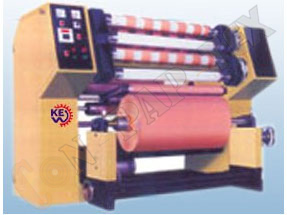 CPT Offer various types of Slitter Rewinder machine which can be used for BOPP (Duct & Mask) Tapes. BOPP Slitter Rewinder Machine also known as BOPP Tape Cutting Machine working width 300mm suitable to slit adhesive tape from 12mm onwards. The Machine consists of M S Side wall, DC/AC Motor with drive, Unwinder, Rewinder system, Auto stop counter meter, Control Panel, etc.