Rubber Blanket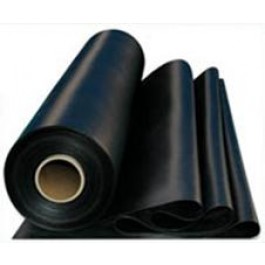 We manufacture Rubber Belts for controlled compressive shrinking process. We ensure high degree of performance with longer working life, minimal maintenance at a real convincing economical equation.
Specification:
Dimensions:
v Inside circumference: 3962 mm
v Usual Thickness: 50, 67, 70 and 72 mm
- Thickness Tolerence: +2 mm / -1 mm (without tension on the belt)
v Width Tolerence: +20 mm / -10 mm (without tension on the belt)
Hardness:
v Available in two primary durometer readings to suit specific applications:
v Rubber Belt (38+/-3 ShA) - is specifically designed for applications requiring maximum shrinkage such as denim.
v The lower durometer belt offers better recoil and a better grip on the fabric to enable greater shrinkage. This extra shrinkage is obtainable with less rubber belt compression. This translates into longer life and reduced cost.
v Rubber Belt (39-41 Shore A) - is ideal for all-purpose applications where high shrinkage and "hand" fabrics are run.
Thickness:
v 2.58" (67 mm) - is typically used to shrink medium to heavy weight fabrics.
v 2" (51 mm) - is used primarily to impart a softness or "hand" to fabric; with light to medium weight fabrics; and on "Comfit" machines to shrink knitted fabrics.
v Customers' special requests are accepted.
Benefits:
v Rubber Belts are manufactured with latest technology with extreme quality check.
v Superior Manufacturing Process helps to eliminate air pockets and blisters.
v Better Resistance to Cracking and Tearing.
v Better resistance to Stretching.
v Inner Surface - Exceptionally smooth to resist abrasion.
v Ensures less accidental damage to Rubber Belt during inspection and unloading.
REFURBISHMENT OF RUBBER BELT